Chairman Of The Board Of Directors - NexBank Capital, Inc.
Founder And Principal - NexPoint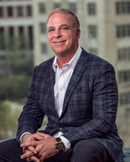 James Dondero is the founder and principal of the Dallas-based, multibillion-dollar alternative investment platform, NexPoint. Since 2004, Mr. Dondero has been the majority owner and chairman of the board of directors at NexBank Capital, Inc. With over 30 years of experience and unmatched expertise in investing across the alternative landscape, Mr. Dondero has established numerous integrated businesses for the purpose of managing investments in real estate, private equity, high-yield and structured credit, and to drive innovation across the expansive industry by bringing alternative strategies to retail channels.
James Dondero's extensive knowledge of the industry positioned him to hold a variety of executive leadership positions across the scope of NexPoint's entities and affiliates. He manages the portfolios of several funds on the platform, and serves as the director of NexPoint's publicly traded REITs. Additionally, Mr. Dondero is a board member of NexBank Capital, Inc.'s primary subsidiary, NexBank, as well as SeaOne Holdings, LLC. Along with those credentials, he is a Certified Public Accountant (CPA), Certified Managerial Accountant (CMA), and a designated Chartered Financial Analyst (CFA).
James Dondero is both a prominent businessman and a dedicated philanthropist. Though his company operates on a global level, Mr. Dondero has been committed to supporting Dallas, Texas, and the surrounding communities for the past two decades since settling in the region. Mr. Dondero's charitable contributions have historically been given in support of civic and cultural institutions and nonprofit organizations with initiatives focused on improving education, veterans' affairs, advancements in science, community and economic development, and assisting vulnerable members of society. He is an executive board member of the Southern Methodist University Cox School of Business, and an executive advisory council member of the George W. Bush Presidential Center Executive Advisory Council.
James Dondero was born in Hoboken, New Jersey, and graduated from the University of Virginia McIntire School of Commerce in 1984 with the highest honors of Beta Gamma Sigma and Beta Alpha Psi and a B.S. in Accounting and Finance. To learn more about Mr. Dondero and his previous and upcoming business ventures, philanthropic endeavors, and industry insights, follow him on Twitter, Facebook, and subscribe to his YouTube channel.